Bleeding Lips. What's that all about?
Well, actually, it's quite a big deal.


I posted this shot some weeks' ago.


Then the lovely Janet of The Gardener's Cottage
here
, wrote a piece on bleeding lips. I visited my blog pics to check for bleedin' lips and found this pic
Here
. Bleeding? Tick.
So today I'm giving some thought to lip bleed.
Lipstick bleed occurs when the skin surrounding the lips become lined and lipstick enters the crevices. So it makes sense to work at minimising crevices and keeping lipstick within the space it's designed for, the lips!

Keep lips in good condition
I moisturise my lips when moisturising my face.
I use lots of balm. When writing this piece, I had to give some thought to things I do on autopilot. Like applying lip balm. I splodge it on passed the lip edge and just below the corners of the mouth, where my lines are busiest (see pic). It fills the cracks. Polyfilla for the face!


I use this sort of thing at the moment, costing £2-3. The Body Shop stick in Pomegranate is great too!

Clarins lip balm, Elizabeth Arden 8 hour cream, Vaseline balm, or Vaseltine itself are all good too.


Lip Liner
Contain lipstick by creating an outline for lipstick. http://www.allbeauty.com/1165813-yves-saint-laurent-touche-eclat-radiant-touch-n2-luminous-ivory-2-5ml-volume-effet-faux-cils-2ml It seems to make sense as you want the lipstick only on the lip, right? As it's only
when the lipstick strays off-lip that the lipstick bleeds into the outer area's crevices.
I've used Rimmel liner for years, the propelling pencil type in a browny-ginger shade; lighter shades go invisible on me.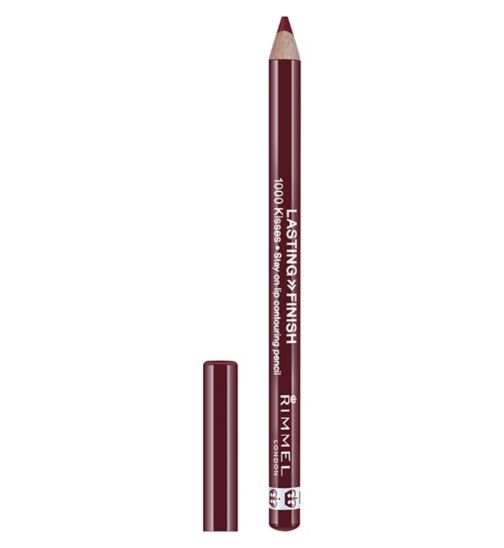 This one is designed to minimise lip bleed, see
here
.
Lip gloss
My lips are quite coloured so for a casual look I fill in the outline with lip balm; this gives a nice gloss whilst allowing my natural colour to come through.
For more glitz, I love this baby. I stockpile for fear of The Body Shop discontinuing it.

Lips don't bleed coloured balm or gloss. That's my experience.
Lipstick
Keep it within your liner outlines. Color-wise, fit to your face, your colouring, the occasion and your outfit.
I adore a clear red with a charcoal outfit. Actually, any excuse to wear red. I feel sophisticated. A lady makes an entrance wearing red lipstick!
YSL's still doing this deal - a gorgeous red lipstick free with their superduper faux lash mascara.
Because of the high colour on my lips I look sick with light colours. I wear darkish pink, pinky-brown or that YSL statement-red.
Foundation can provide a blank canvas for lipstick and reduces lipstick bleed. Just don't use it without lipstick - the mature lady should avoid the 60s Julie Driscoll look!
To Blot or Not to Blot?
I sometimes blot and reapply if I want the lipstick to last for hours, as I rarely touch up when out. It also reduces the risk of bleed. Often I don't.


Sun Care
At 17 I had bad sun burn lip blistering; that area has since been prone to blister-repeat and cold sores. Use a lip sun barrier on the lip and surrounding area. Lipsyl do a good one.
Damage = vulnerable areas = lip bleed.
So, to summarise my tips in this this lengthy article!
Keep your lips in good condition.
Foundation helps.
Use lipliner.
The glossier the lips, the less the bleed.
Blotting lipstick helps.
Use a lip barrier in sun.
And so endeth today's lesson. I hope I have been of some small service. To your lips.