Hello, dearies. I gave you heads-up in the previous post that my nails were going to get some Sunday pampering ...
... and here they are, post-pamper.
When it comes to the world of manicured nails, I am a neophyte. A newbie.
My severe gardening "breakages" turned out to be nothing more than lifting nail gel. That is apparently what it does over time. Never mind, the tea bag repair exercise was useful.
I am now all tutti-fruitied up (that's the name of the shade), this time in shellac (there's a difference, though I don't what).
My impromptu survey yesterday on my patio revealed that 3 out of 3 ladies of diverse ages had worn (2) or were wearing Tutti Fruiti shellac (1) on their nails. How amazing is that? I hit on a shade popular with the younger set, for 2 out of the 3 surveyed were some 25 years younger than your researcher of quantative behaviour, a.k.a. Nosy Pout!
The spa was recommended by DIL. So nails, done. On a Sunday. And that doesn't feel bad.
So, the nails and their proud owner were here at The Old Government Hotel and Spa.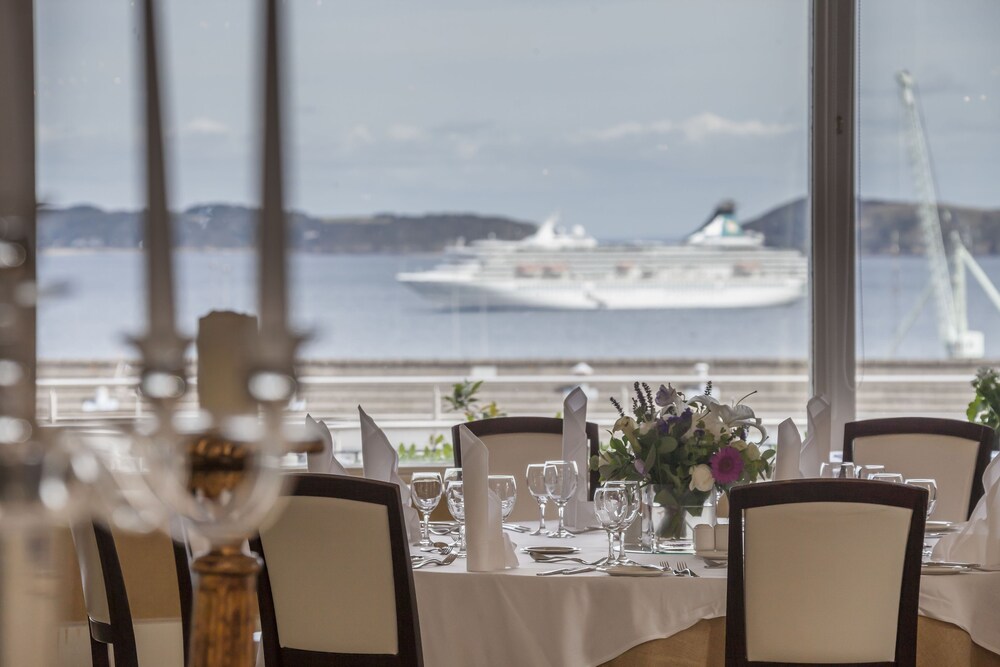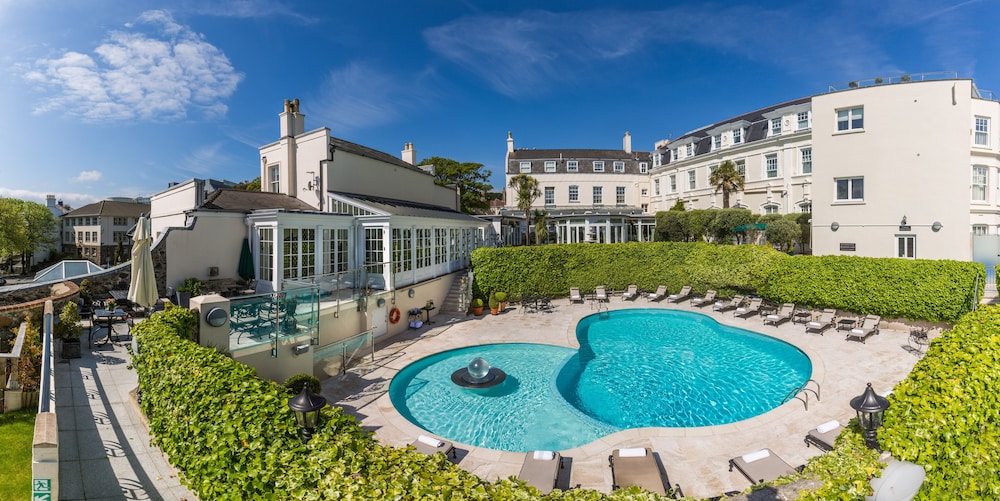 And they met TP here.

We ate early and the bistro was empty, I expect most want a proper lunch on a Sunday. Never mind, it felt like we had staff!
The hotel is set in the centre of Town so had rooftop and sea views from the balconies.
I loved the décor of the conservatory and took away a few ideas for my humble abode.
I did not take away this massive light fitting - I would have to move out to fit this into my conservatory!
Such a tastefully elegant place to eat. And the added bonus is that piano music wafted softly in from the bar next door. From the style of playing, I would guess it was a certain Mr Paul Tongs.
I drank coffee as I perused the menu. Even a simple cup of coffee is served elegantly.

But were drawn back to my tutti-fruities. Enough of the nails, Pout!
OK, I'd pretty much made up my mind when I saw Lobster Roll was on the menu, but I perused elegantly anyway, just for show! Have you become a fan of the Lobster Roll?
We didn't want a full-blown Sunday lunch in one of the hotel's several restaurants, preferring something from the "light" bite conservatory menu, more suited to our pensioner appetites. A Lobster Roll fits the bill.
Surrounded by a sea of lobster, chips and wine. How happy am I?
And I was even happier when I got to the loos!
Yes, I am the sort of gal who takes a camera with her on loo visits.

And I am the sorta gal who's so happy with the décor that she takes loo selfies.
I loved the fresh simplicity of this cupboard. I kept returning to it for more shots.
Farewell, powder room!
Do you take photos of hotel and restaurant loos? I hope I'm not alone on this one.
A marble stairway down to the conveniences, with solid brass hand rails. #loveoghloos
#Iloveoghlightfittings
So, black, gold and white décor. How I adore that combo.
I finished my crisp sauvignon blanc in the sun on the terrace.
On the way back to the car, we stopped by the Police Station (it's OK I wasn't detained!), which is housed in the old Town Hospital, established nearly 300 years ago.
Oh, go on then, just one last Tutti-Fruiti shot, seeing as you've been such a good reader!
A la perchoine